Various outpatient consultations are provided according to the number of weeks and the progress of the pregnancy.
Prenatal checkup outpatient
A prenatal checkup is a regular checkup of the health of a pregnant woman and her baby.
In addition to checking for illnesses, it is also necessary for pregnant women to consult with doctors and midwives about pregnancy, childbirth, and childcare so that they can feel at ease throughout their pregnancy.
If you do not have a high-risk pregnancy, we recommend that you have a prenatal checkup utilizing the semi-open system hospitals or Midwife Outpatient until about 34 weeks of pregnancy.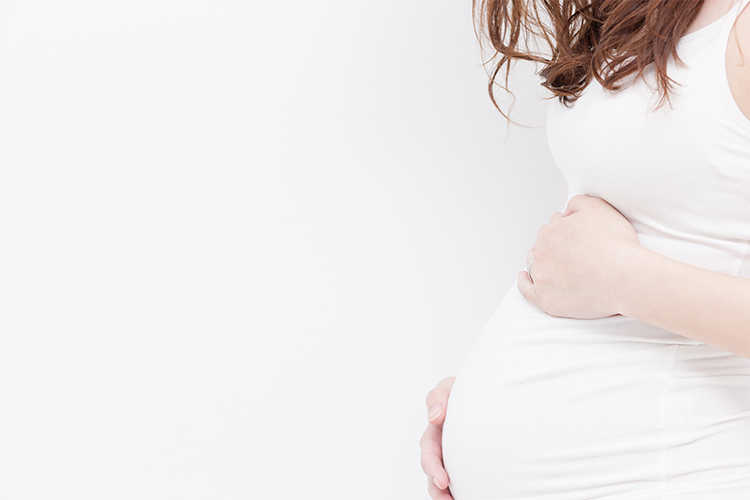 Consultation day
Mon-Fri 9:00-12:00 13:00-16:00
Schedule

Once every four weeks from early pregnancy to 23 weeks.
Once every two weeks from 24 weeks to 35 weeks of pregnancy.
Once a week from 36 weeks until delivery.

Flow
About consultation

Please make an appointment in advance at the Reservation Center and bring a referral letter with you to the clinic.
On the day of your appointment, please come to the General Reception Desk on the first floor about 30 minutes before your reservation time, as it will take some time to complete the procedures.
Please be sure to have a prenatal checkup at your previous hospital or clinic before your first visit to our department.
You can use the public expense consultation forms of Tokyo Metropolitan Government, Saitama Prefecture, Kanagawa Prefecture, and Chiba Prefecture (excluding some areas) for the prenatal checkup.
The checkups may be changed to accommodate patients' medical priority.
Please note that you may have to wait in case of emergency surgery.
There is no doctor-in-charge system in our department.
Although there are many female doctors in our department, attendance by a female doctor can not be guaranteed for outpatients or inpatients.
Ultrasound outpatient
At around 20 weeks of pregnancy, the fetus is examined in detail for any abnormalities. In addition to the fetus, the placenta is also screened for abnormalities. A separate appointment is required for outpatient care for pregnant women. Public expenditure consultation forms are available.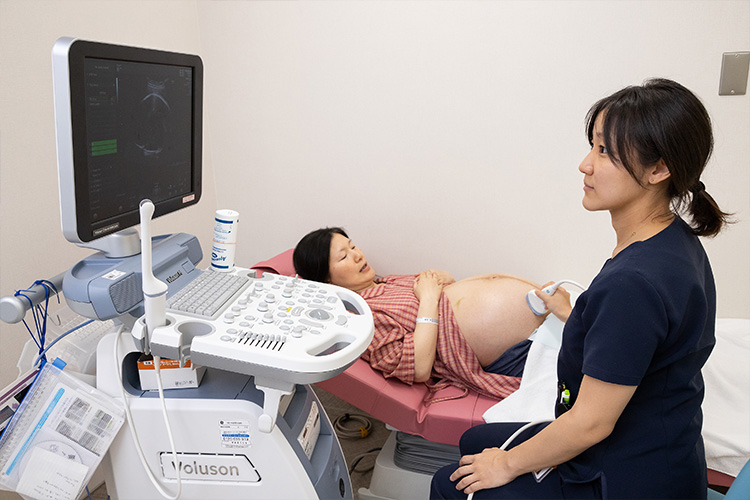 Consultation day
13:00 – 15:00 Mon., Wed., Fri.
※ Approx. 20 minutes is required.
Schedule
Around 20 weeks of pregnancy.
Midwife outpatient
This is a prenatal checkup by a midwife. The midwife will spend more time with the expectant mother than a doctor during the antenatal checkup and will be able to consult with the expectant mother on matters such as preparing the body for birth and birth planning. In addition, the midwife will help you to visualize your life during pregnancy and after birth in order to welcome your baby.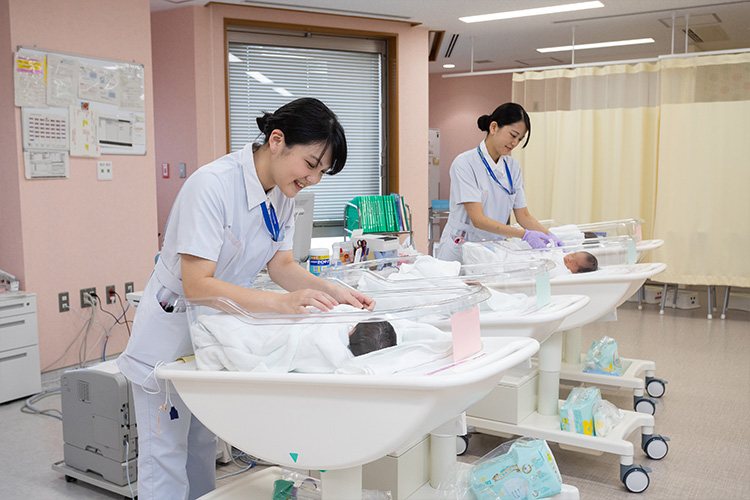 Consultation day
13:00-15:00, Mon., Wed., Thu., Fri.
*30 minutes required.
Eligibility
Pregnant women between 19 weeks and 36 weeks of pregnancy.
Contents
Medical interview, measurement of abdominal circumference and maternal fundal height, confirmation of baby's heartbeat, health guidance (Ultrasonography is only available at the doctor's outpatient office).
Expenses
The cost for both antenatal checkup and delivery is the same as when a doctor is available. (It is also possible to use the voucher for the antenatal checkup.)
| | | | | | | | | | | | |
| --- | --- | --- | --- | --- | --- | --- | --- | --- | --- | --- | --- |
| weeks | ~24 | 26 | 28 | 30 | 32 | 34 | 36 | 37 | 38 | 39 | 40~ |
| Doctor | | | | | | | | | | | |
| Midwife | | | | | | | | | | | |
Breastfeeding outpatient
Breast feeding is full of benefits for mother and child. However, it is not easy for everyone to produce breast milk. After all, it is important to let the babies suck as much as they want, whenever they want. However, sometimes babies don't latch on easily. Other times, it hurts a lot when they do. Breastfeeding outpatient is opened where midwives provide breast care to relieve questions and concerns about breastfeeding and prevent problems.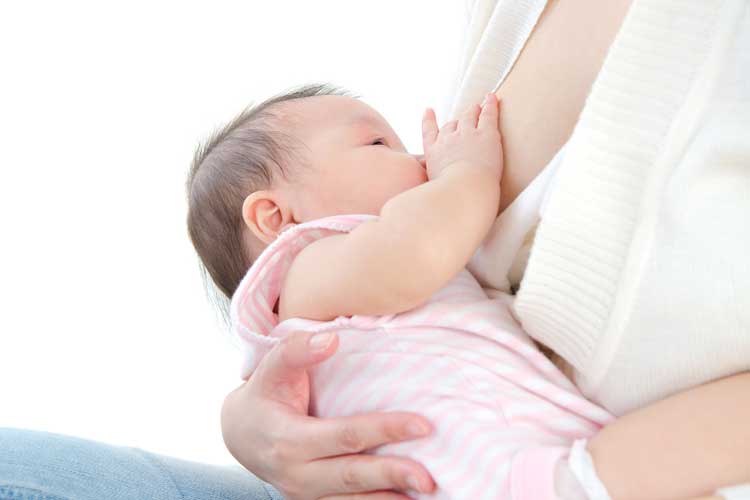 Consultation day
9:30-12:00, 13:00-16:30, Mon., Tue., Wed., Fri.(excluding holidays)
*30 minutes is required.
Location
Breastfeeding Outpatient Booth (151), the 1st floor of the Outpatient Building.
Eligibility
mothers include those who have given birth in our hospital and are about to breastfeed after leaving the hospital until weaning.
Expenses
3.000 yen (tax not included)
What to bring

Consultation form.
Mother and Child Health Handbook.
Mom's notebook (medical questionnaire from breastfeeding outpatient).

If necessary, please bring a towel, gauze handkerchief, bottle or nipple, infant formula, hot water, diaper, and a change of clothes.
※There are no bottles, nipples, infant formula, diapers, etc. in the outpatient clinic.

Remarks
appointments can be made when you leave the hospital.
Please be sure to contact us in case of late arrival or cancellation.
If you are late, we will provide a shorter treatment or reschedule your appointment.
Perinatal genetics clinic
We perform prenatal diagnosis for pediatric congenital diseases based on chromosomal abnormalities for couples who wish to have such diagnosis. We also actively provide preconception counseling for those who are not yet pregnant.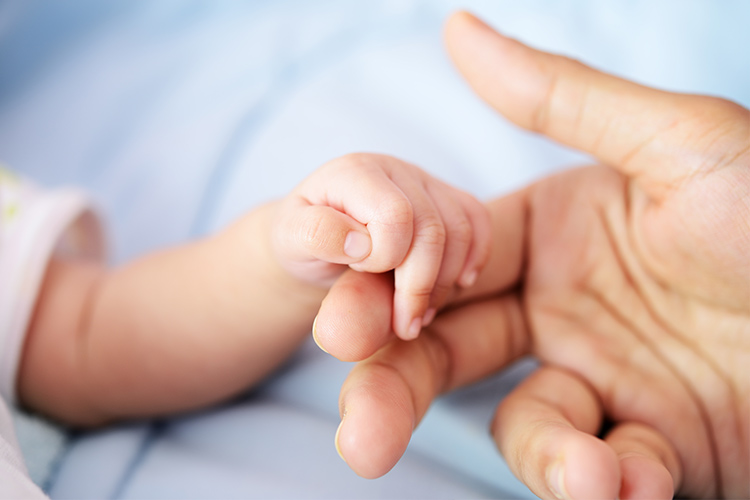 Consultation day
13:00-15:00 Tue., Thu.
Expenses

Early fetal ultrasound test fee: 7,500 yen.
Quattro test fee: 18,300 yen.
NIPT (Prenatal Genetic Testing using Maternal Blood) test / New type prenatal test fee 198,000 yen *In principle, only for those who plan to deliver at our hospital.
Chorionic villus sampling: 60,000 yen for treatment fee / 98,520 yen for test fee.
Amniocentesis test: 40,000 yen for treatment fee / 80,040 yen for test fee.


※All treatments at the Genetic Outpatient Clinic are at the patient's own expense. In addition to the above, a separate genetic counseling fee will be charged according to the counseling time.
Consultation for recurrent miscarriage
We have established a specialized outpatient clinic for couples suffering from recurrent miscarriage. Immune abnormalities and abnormal blood coagulation function may be observed in patients with repeated miscarriages. Recurrent miscarriage clinic diagnoses and treats these patients. We have consulted more than 2,500 couples over the past 30 years.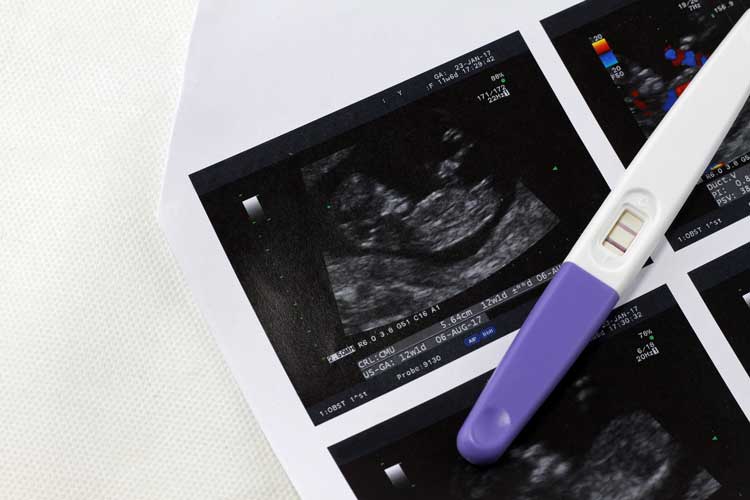 Consultation day
Every Wednesday from 13:00
Expenses
Approx. 30,000 yen
(total of approx. 50,000 yen if chromosome tests are performed for both spouses)
Approx. 6,000 yen at the time of result report (consultation fee).

※The second visit is at your own expense. Prescriptions are available on the day of the second visit, but they are all at your own expense.

※The general costs above may vary depending on the patient's condition.



For more information on subsidized recurrent miscarriage testing

Inspection flow
During the first consultation, we will conduct an interview and, if necessary, a medical examination such as blood sampling and pelvic examination. We will schedule your next appointment 2-4 weeks after your first visit.
At the second visit, we will explain the results and provide you with a plan for your next pregnancy.
Examination

Ultrasonography (It is used to check the morphology of the uterus. We also offer 3D echo examination in our clinic).
Blood test (to check for risk factors for recurrent miscarriage).
Coagulation test.
Test for Antiphospholipid antibody syndrome.
Test for Lipid metabolism.
Blood typing.
Test for Autoimmune Diseases.
Blood glucose test.
Thyroid function test.
Chromosome banding for couples if they wish.